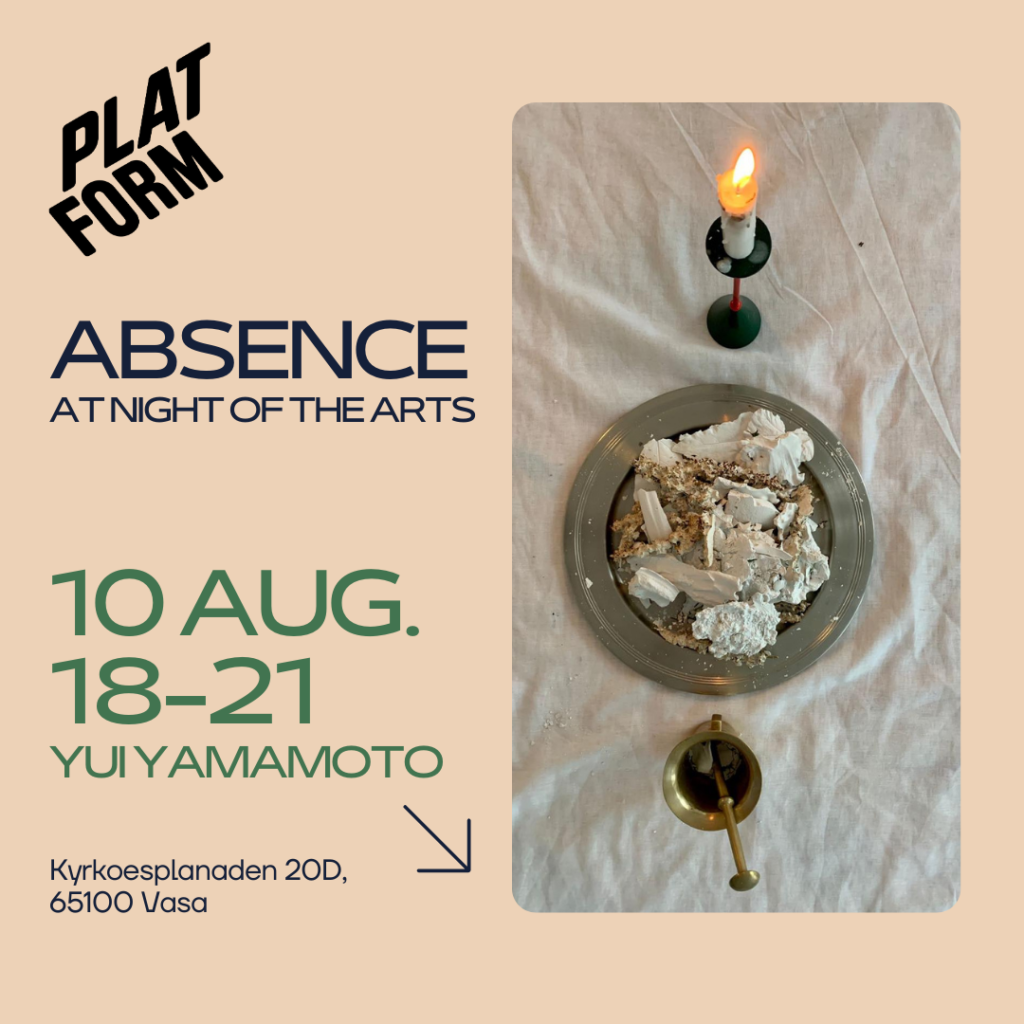 "absence" for Night of the Arts 10.8. 2023
Death comes equally to every living being. When one's soul is gone, the body is just a substance. When the body is burned, what remains? Using symbolic items such as casket, burnt papers, and ashes, Yamamoto explores her view of facing the loss. Inspired by the death of her own family and the ceremonial activities, the artist transforms Platform to the ceremonial space for those who are not here.
In the night of arts, the artist invites you to the space of the absence.
"Born in Japan, Yui Yamamoto is a London based artist with a background in Social Science and Performance Art and Design. Her multidisciplinary art practice includes live performance, installation, and site-responsive work. Positioning herself as an East Asian Female whose characters are often seen as submissive, she projects herself as the passive and domesticated objects. Using performance as a central medium, the artist helps herself and objects to express their existence at maximum."
Thursday/ Torsdag / Torstai 10.8 18.00-21.00
Kyrkoesplanaden 20 D
Kirkkopuistikko 20 D
Free entry! Welcome!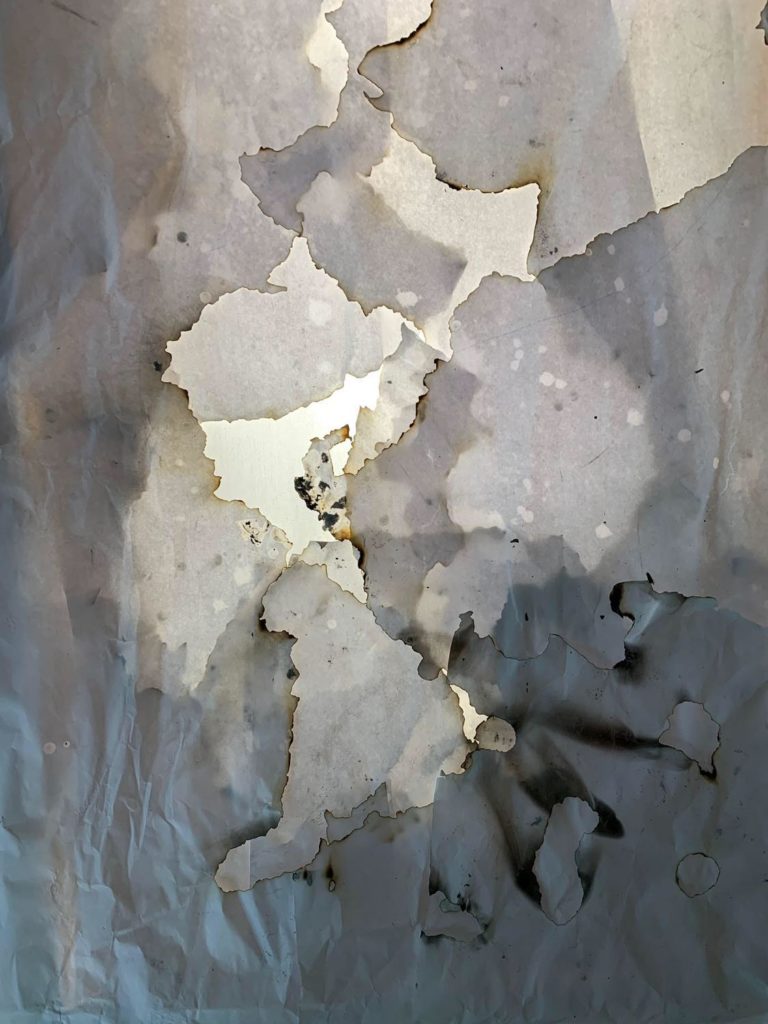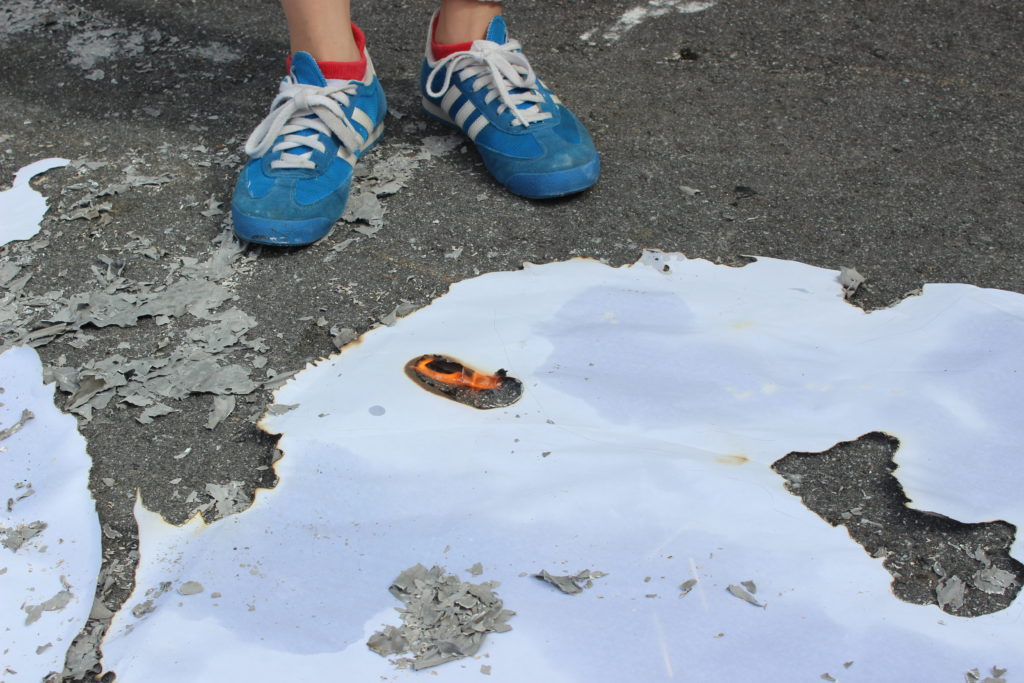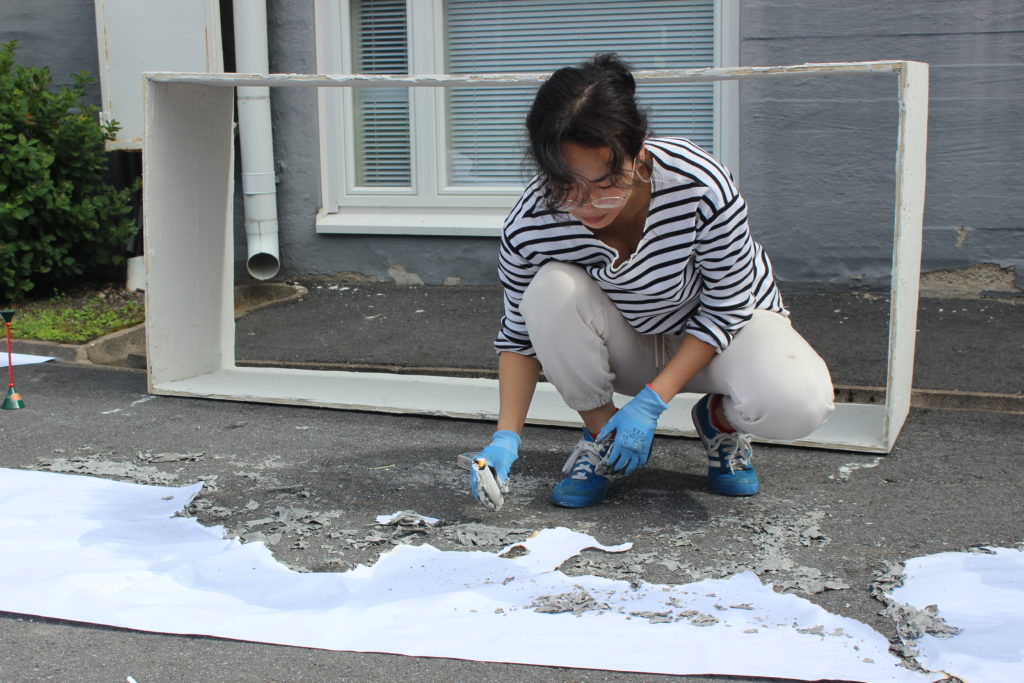 Pictures: Jacob Hagman