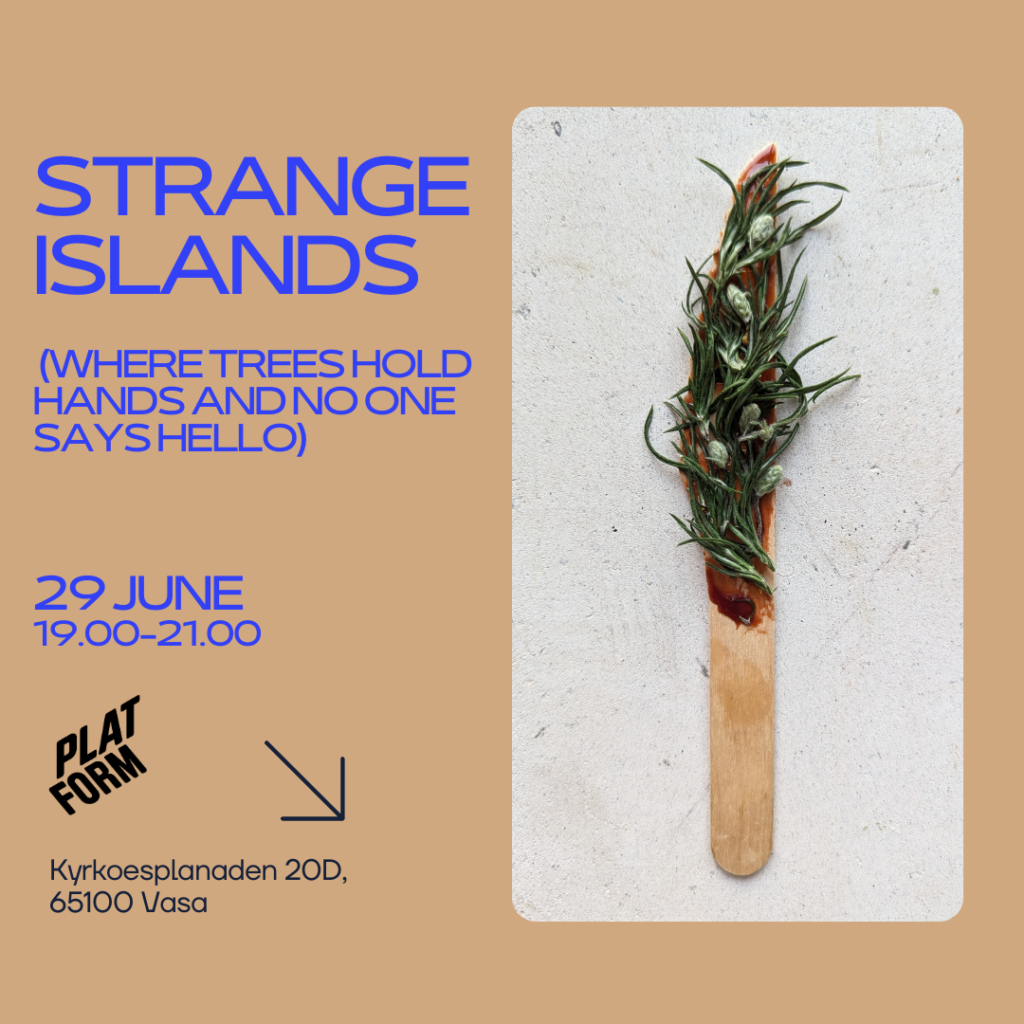 The thought that fashion applies to city planning amuses me. I've never thought that way about the streets. I walk them everyday getting here and there, thinking if they are busy, sunny, pleasant, quiet, etc. but it never occurred to me that some streets are more in vogue than others. Apparently boulevards are urban landscape artefacts. Doesn't feel that way in Vaasa though, I keep spotting these green corridors all over the city. I like them. When I cross the street and get on one of those neat paths in between the regimented trees, it makes me think that I have been transported to a strange island, floating in some separate realm with its own time. I notice how my pace slows down and my body relaxes. Feels like I am invisible. In a good way.
Ieva Grigelionyte, a current artist in residence at Platform, invites you to a conceptual tasting session. Over a couple of weeks in Vaasa, she has developed a site-specific menu that draws attention to the wide streets and the tree-lined pedestrian islands on them. Carefully curated bites will reflect on the fragments of the urban landscape, something we encounter everyday and yet rarely notice. Like a moment spent waiting for a traffic light to turn green or a generous tree canopy providing you shade on a sunny summer day. 
Ieva is Scotland-based artist who often works with the idea of edible landscapes. In her practice she uses a wide range of methods and techniques from foraging, ice cream making, fermenting, baking, sculpting, set designing and a few more.