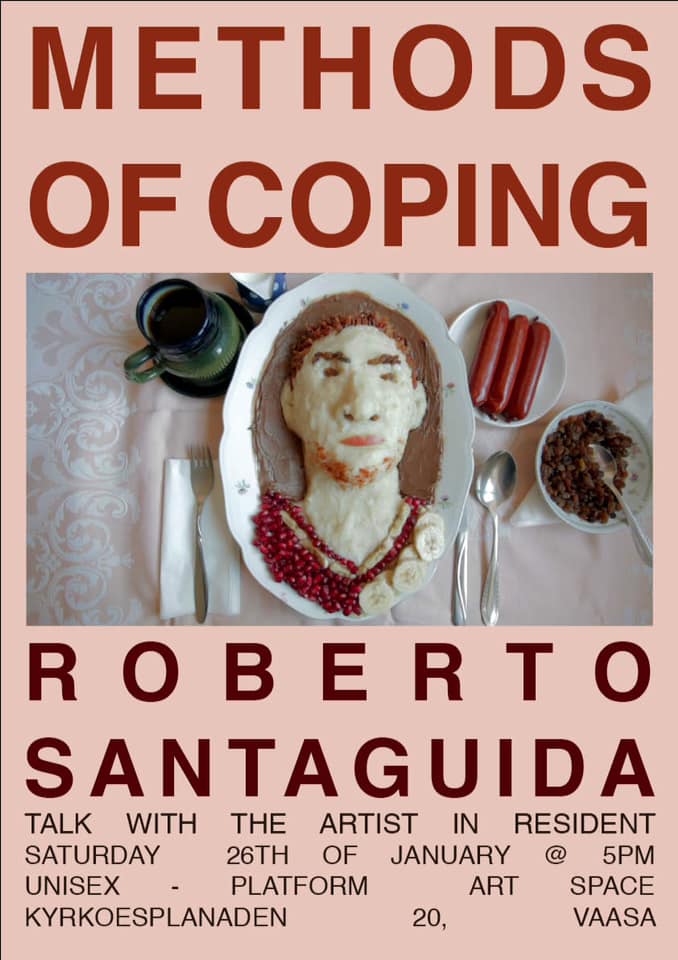 Roberto Santaguida is Platform's latest artist in residency, staying in Vaasa from January to March. Since completing his studies in film production at Concordia University, Roberto's films and videos have been shown at more than 300 international festivals. He has also taken part in residencies in numerous countries, including Iran, Romania, Germany, Norway, and Australia. He is the recipient of the K.M. Hunter Artist Award and a fellowship from Akademie Schloss Solitude in Germany.
While in Vaasa, Roberto is planning a collaborative film installation with people facing mental health and cognitive challenges.
In the artist talk he tells about his past and present projects.
Free entrance.
Comments closed