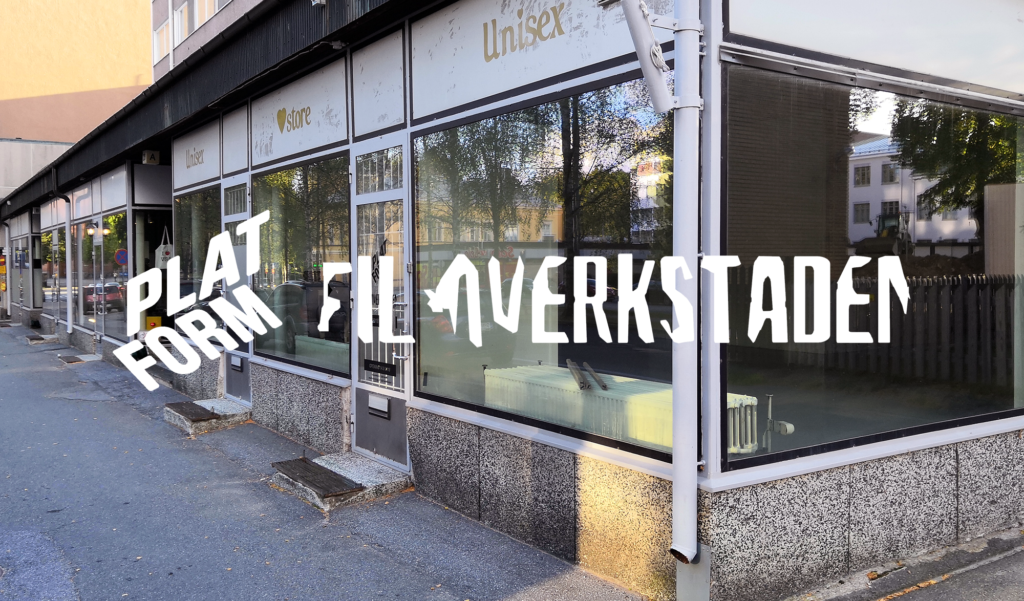 Platform together with Filmverkstaden have initiated a new public space for contemporary art in the center of Vaasa.
We are happy to invite you for the opening of the new space and enjoy an evening filled with sound, film, and performance art.
Program:
15-18:00 Clay + Beer: ceramics workshop open for all in all ages
19:00 performance by Meri Linna (FIN) with students of the Nordic Art School
20:00 sound art by Antti Tolvi (FIN)
21:00 live cinema by Natalia Koziel (PL/FIN)
Clay + Beer
Come and get your hands dirty while you have a drink or a coffee.
Low key way of getting to know the way of clay.
Meri Linna w/ students of the Nordic Art School
Nordic Art School in Kokkola will be closing down this autumn after providing almost 35 years of high quality art education. The last remaining students together with teacher Meri Linna will do a performance during this evening. "We are processing and communicating to others about our experience of what has happened."
Antti Tolvi is a Finnish experimental musician and sound artist with a long and varied history in the scene stretching back to 2002. He has performed with Rauhan Orkesteri, Kiila, LAU NAU, Avarus, Keijut and many more. As an artist he seems to excel at finding the very peaceful elements of the reality we live in and even at his most chaotic, he's never nervous. Tolvi is also a taiji, qigong and zen meditation instructor. At the opening of the new space, he will combine the rich sound world of the Gong Symbols and electronic sounds into a meditative whole.
Natalia Koziel is a Helsinki-based artist from Polish origin. Educated as a printmaker, she finds herself mostly working with the analogue machinery of slide-, overhead-, super 8mm, 16mm and 35mm film projectors. Through those optical tools, she delivers her print-making actions. She is fascinated by the film history, nature, chemistry and various film related materials. Her works have been shown nationally and internationally and she has performed at numerous events.
Comments closed