Platform team and Board of 2022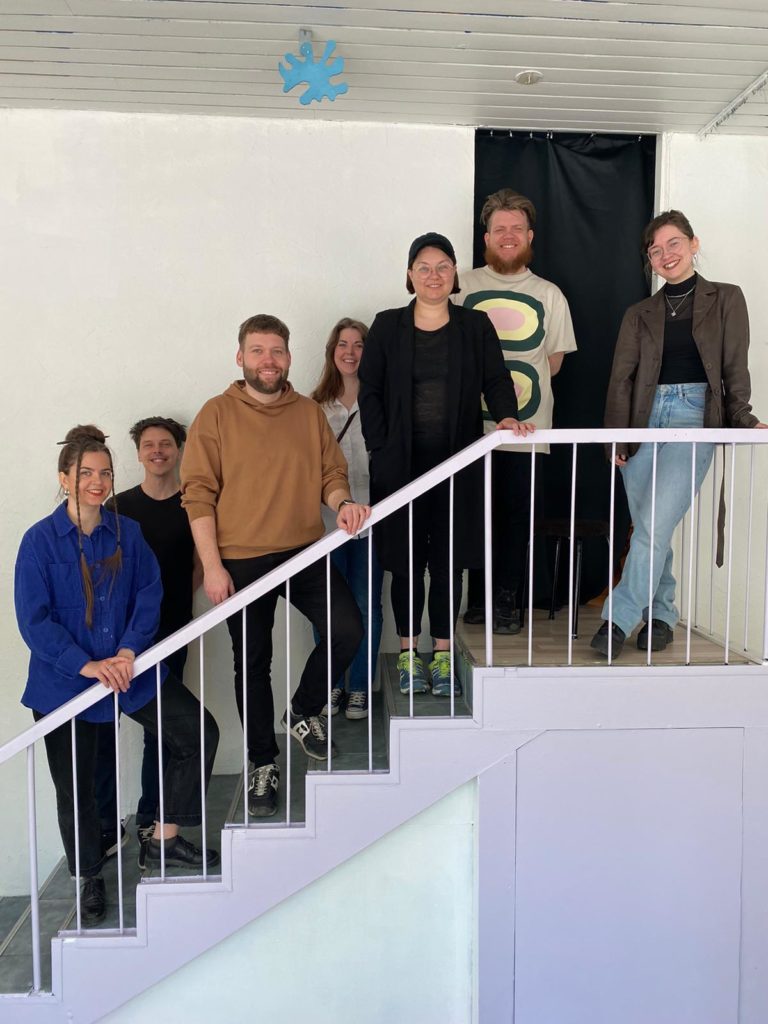 From the left:
Jenni Österlund, Business Manager
Johan Bäckman: Chairman
Niklas Nybom: Board member
Alexandra Furu: Board member
Zarah Holmberg: Board member
Geir Byrkjeland: Board member
Sara Östman: Board member, Graphic designer
– information and history
Platform is an artist-run initiative founded in the year of 2000. Platform holds a project room and a residency programme in Vasa, Finland. The aim of Platform is to promote, show and be part of producing international contemporary art.
The events have periodically been based on different themes that serves as a base for discussions as well as the content for the activities. Platform has dealt with themes such as Local-Global, questioning the role of contemporary art in the periphery; Place and Identity, investigating connections between site and personality; Creative Community, focused on urban development and creativity.
The theme of 2022 is NEW BEGINNING.
The majority of Platforms exhibitions and projects are results of the residency programme, where artists are invited to produce a project or an exhibition in Vaasa.
An important part of the activities are creating local interaction. The curated or produced projects and exhibitions often have an involving or site-specific aspect. Seminars are arranged to initiate discussion between local activists and invited artists and theoreticians on artistic and environmental issues. Artist2Artist is a series of artist talks of the visiting artists at Platform and other finnish residencies, mainly in the region.
The organization of Platform is a voluntary community that currently also operates under CFL –Cheap Finnish Labour.