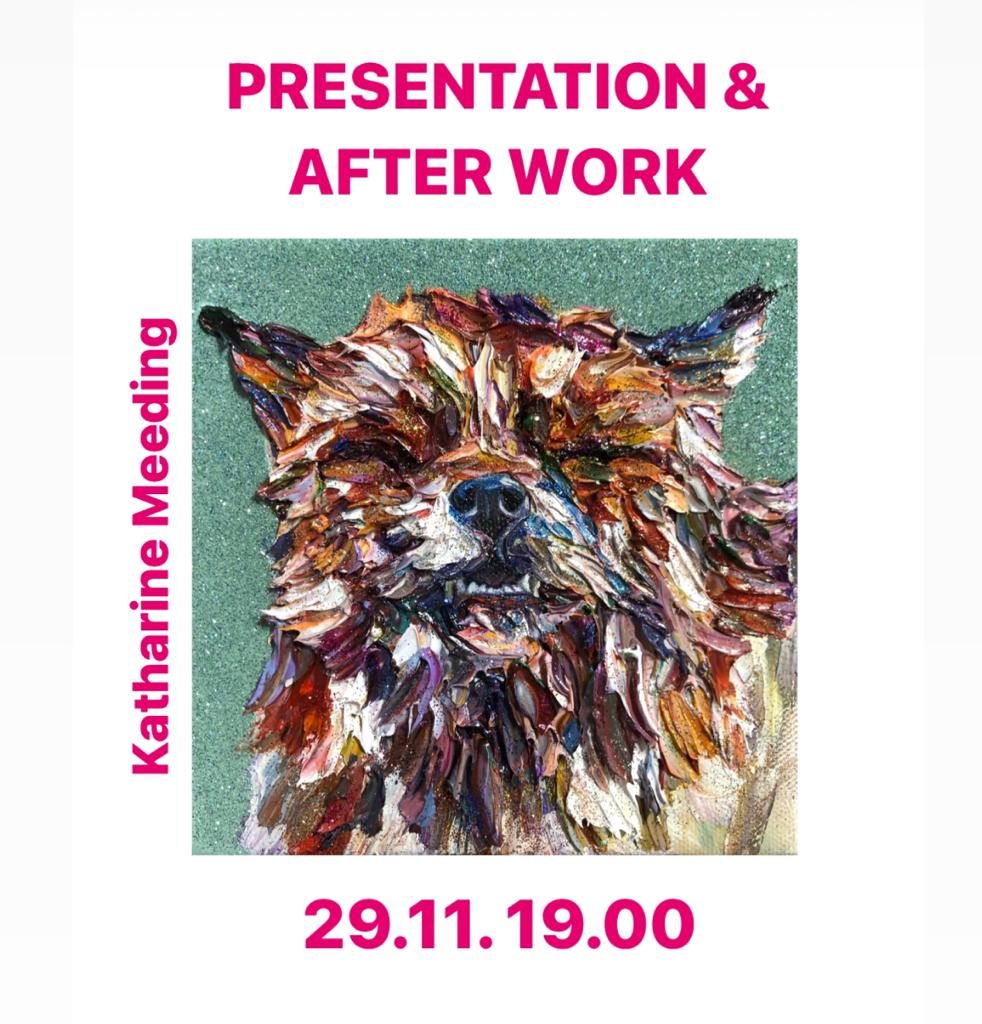 KATHARINE MEEDING
PRESENTATION & AW
Tuesday 29th Nov.
19.00
Platform rf. Kyrkoesplanaden 20 D
Katharine Meeding is a South African painter who spent the last 2 months in residence at Platform.
"Finding Magic during Marraskuu
I am grateful that my residency coincided with the change of seasons. During this time I was reminded that nature (like us) is in a constant state of flux. I slowed down a lot, walked around and frequently revisited the same spots. I realised these scenes are never the same.
Nature chipped away at itself. The trees shed the golden colours and yet brilliant shards of autumnal colours clung on and caught my eye.
The bare bones of the trees etched the sky with sketchy lines, it felt like magical moments that blew past could stick to it at any moment.
A darker month makes for brighter dreams, and the magical creatures of Finland started visiting my room. I use white glitter a lot in my work. When the first snow started falling it felt like I was walking around in scenes from my imagination.
I was inspired to paint some of these creatures, and they are slowly gathering together in the window display of Platform.
I will be returning to warm, sunny South Africa soon.
Please join me for an after-work wine and tell me if you found any magic in this month of 'marras'."
Comments closed