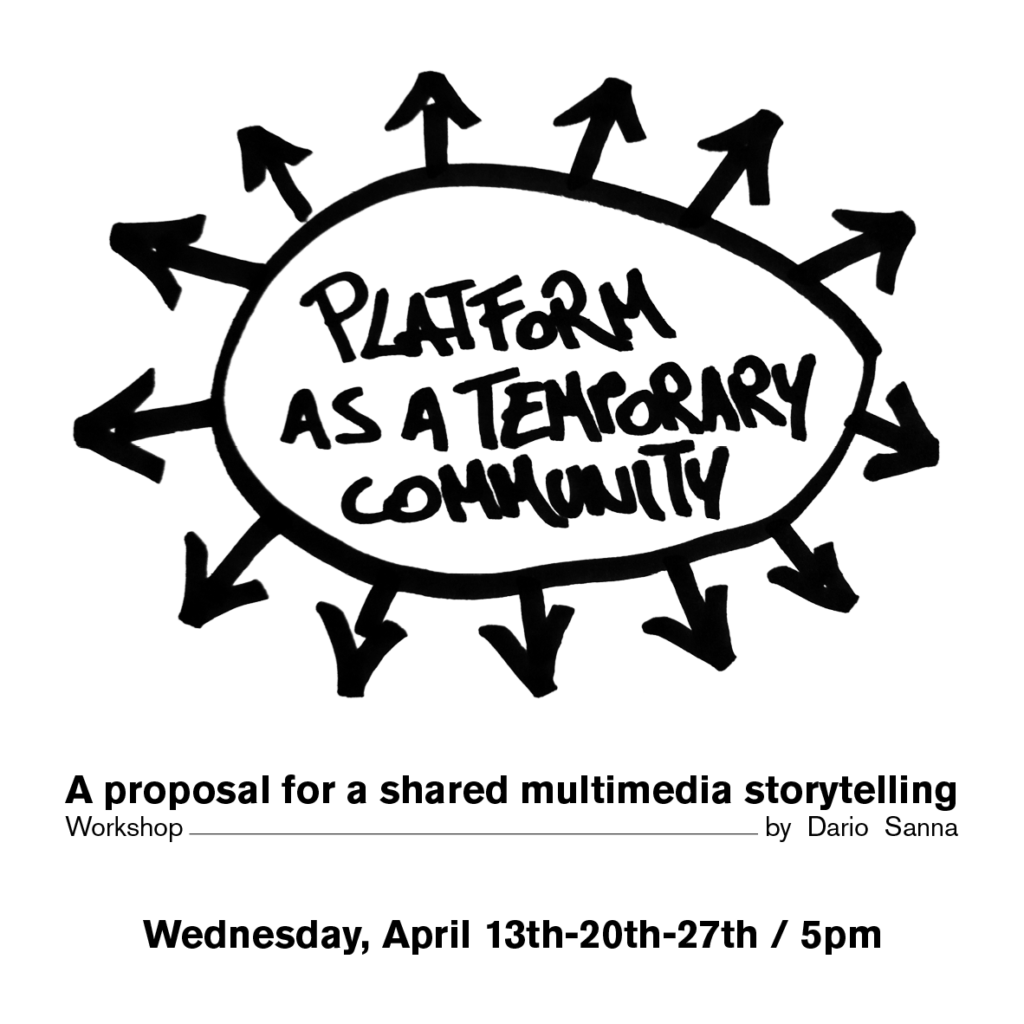 Platform as a temporary community
-Shared multimedia storytelling.
WHAT?
Participatory multimedia storytelling. For the first occasion bring an everyday object ( It can be a physical object, sound, text, photo or video.)
●Wednesday 13 th April 17.00-19.00
-Bring an object, introduction, photographic cataloguing of the objects.
●Wednesday 20th April
– Creative process/production
●Wednesady 27th April
-Setting up and sharing works
This workshop is FREE and open to EVERYONE!
Teacher Dario Sanna (ITA)
"The community was activated from the moment we
arrived at this place carrying our objects."
Welcome!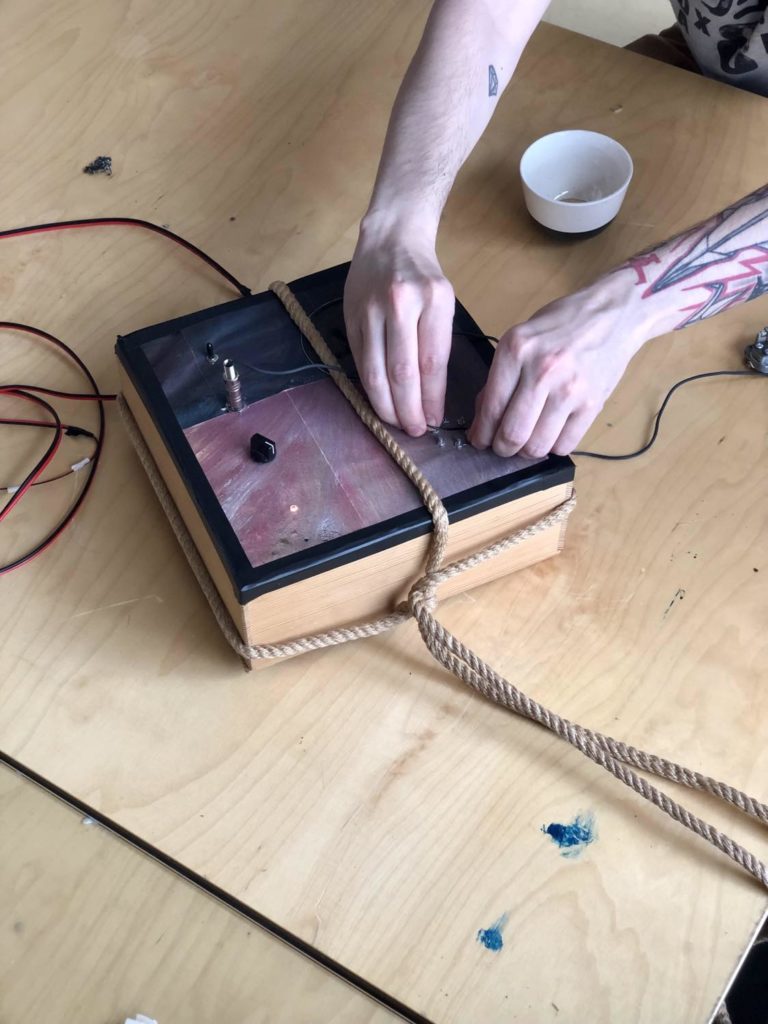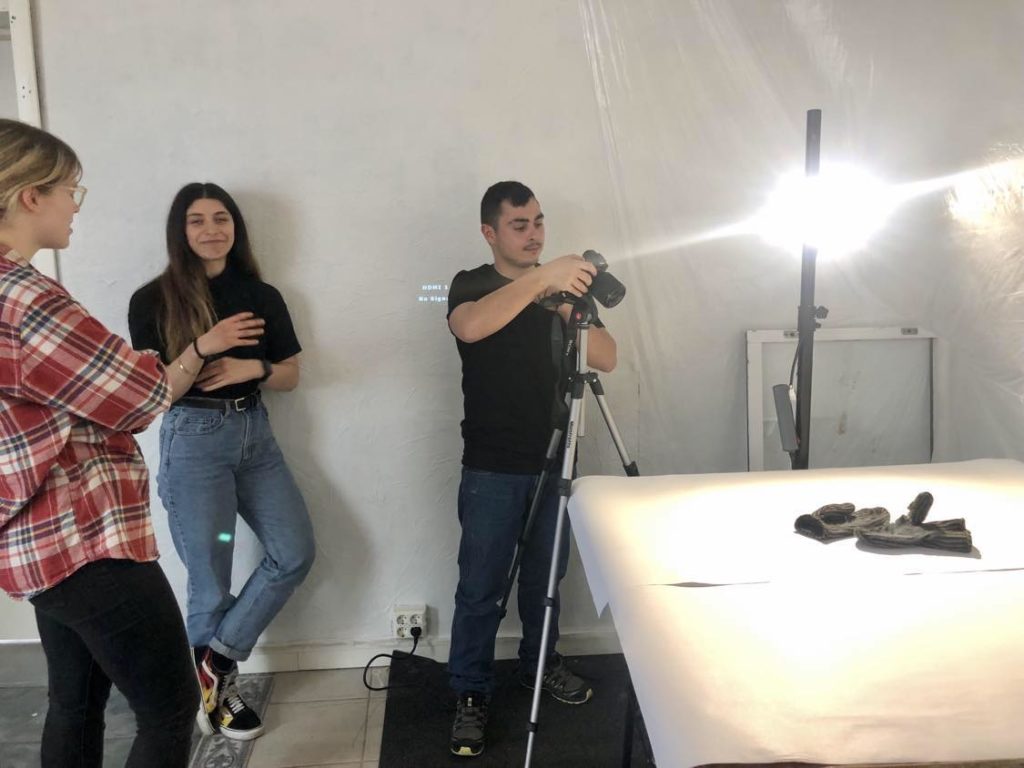 Comments closed