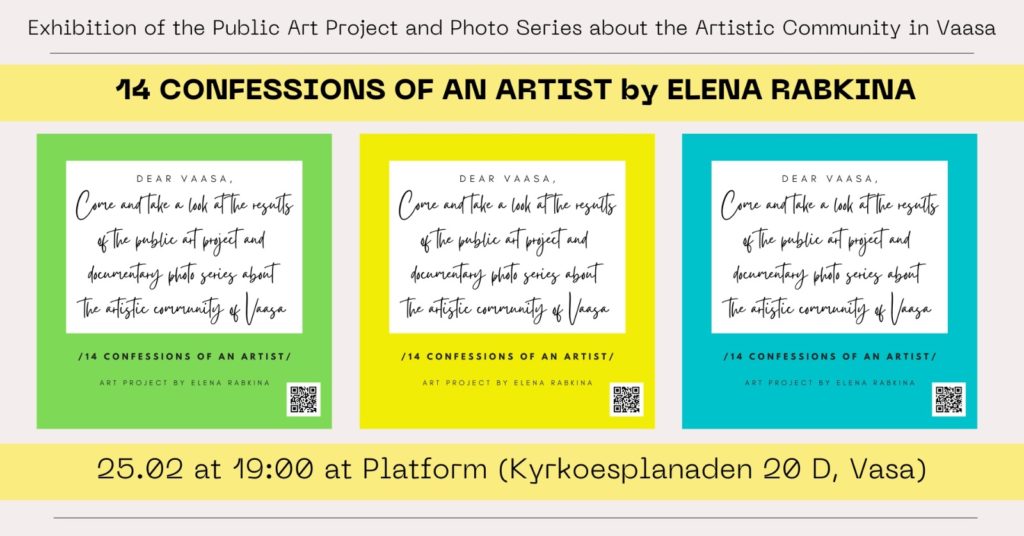 Welcome to the Exhibition "14 confessions of an artist"
This is the final result of artist Elena Rabkina's stay at Platform residence Jan- Feb 2023.
–
The artist will be present to talk about the project and present the work.
From 18.00 The artist will hold a round table for those who want to meet up and discuss confessions together.
The main event starts at 19.00
–
Snacks and drinks are provided 
This event is free and open to everyone.
Bring a friend and join us on Saturday 25th
Kyrkoesplanaden 20 D