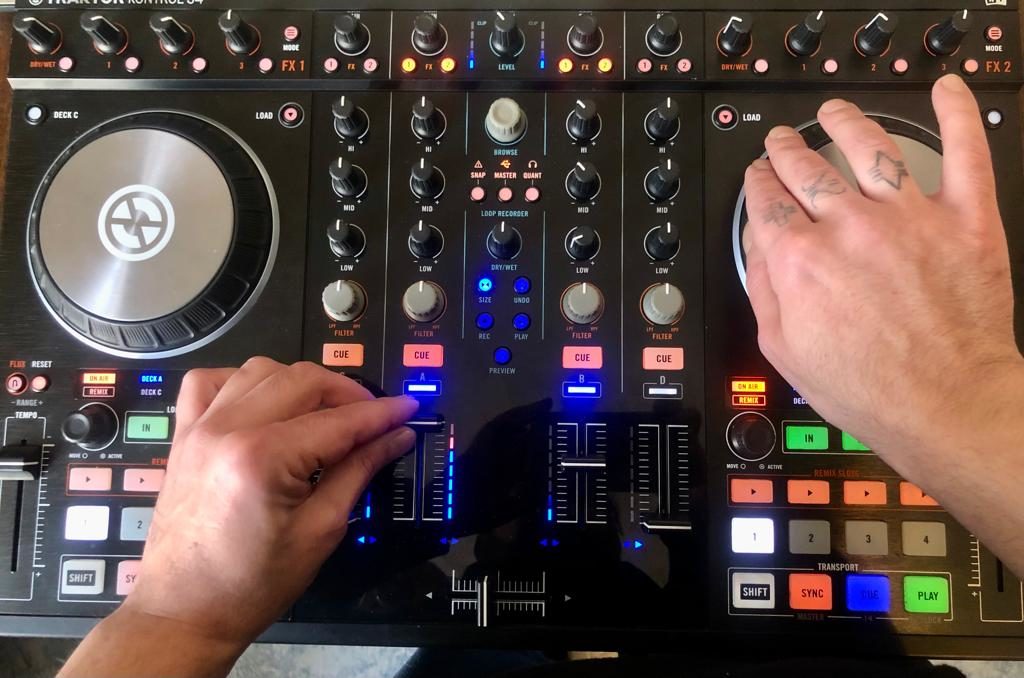 The Basics of Dj:ing WORKSHOP
—
Teacher: Michele Uccheddu
Saturday 18th of February
13.00 – 16.00
Kyrkoesplanaden 20 D
 —
The workshop is free, but you need to sign up!
Sign Up Here – info@platform.fi
Send us your Name and Phone number
—
The Basic DJ Workshop is designed for anyone who wants to explore the exciting world of DJing. Participants will have the opportunity to try their hand at different mixing techniques, familiarize themselves with the technology, and receive a brief overview of the history of music DJing.
The focus is not only on learning, but also on having fun and making new connections. You will experiment with music alongside others and discover new tunes along the way.
—
By the end of the workshop, you will:
• Gain a deeper understanding of the history and art of DJing
• Practice various mixing techniques with hands-on experience
• Enjoy making music with others while socializing and discovering new tunes
• Enhance your listening skills
• Make new connections with other music enthusiasts.
—
DISK JOCKEY
The disc jockey is usually an entertainment professional whose task is to select, very often in a discotheque or club, depending on the tastes of the public, the occasion, but also on his personal style, pieces of music of various kinds, through an amplification system, which the environment itself is equipped with, and to which the console (or disc-console) is connected…Want more?
Welcome!