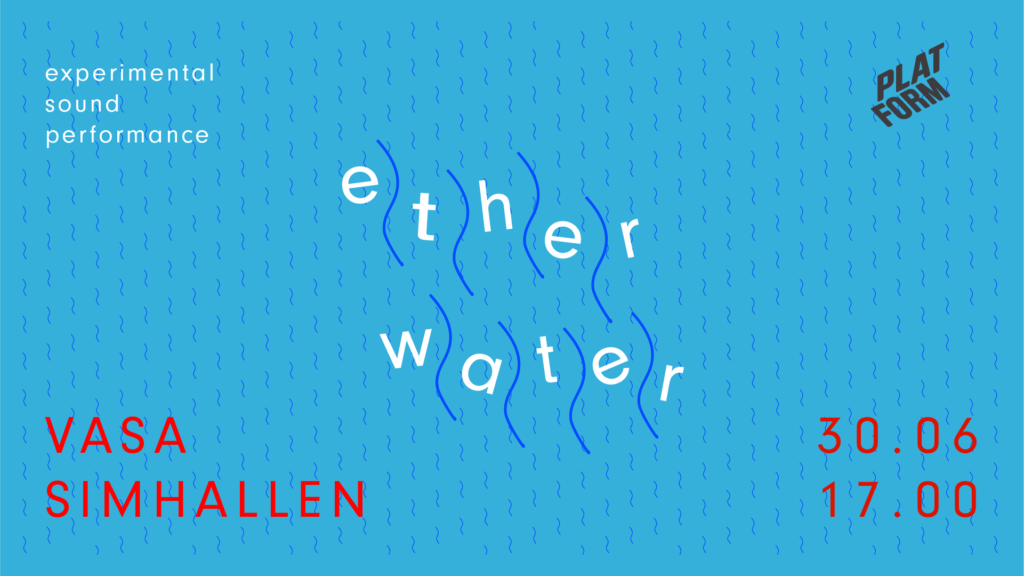 Ether: Water is the ninth event in an internationally collaborative art series with an emphasis on experimental sound performance.
~~~~~~~~~~
Performances from:
–Arvid van der Rijt–
–Dråsa (US)–
"Water is uncapturable, but also contained and commodified. At its stillest, it can be stagnant, reflective, serene. Yet, if you try to immortalize the peace, it is disturbed. The glass shifts to fluid and the tranquil clarity is transforms into murky, obscured depths of terror. As we create, we simultaneously destroy, disrupt, and displace. We sink in and drown. Our waterlogged bodies are carried by the currents and we assimilate into the tumultuous force."

Dråsa is the sound project of American vocalist, Sarah Nawotka. Through analogue and digital manipulation of vocal improvisations, Dråsa conjures a spontaneous sentimentality that, at the same time, resists and disavows sentimentality's concretizing and immortalizing tendencies. Her inspiration is drawn from a longing for a space of peace without directly escaping — transformation of the pain whose root lies on the other side of the tempestuous looking glass into an experience of catharsis and acceptance. She is currently working as a resident artist at Platform in Vaasa, FI. She has performed in Oklahoma, Sweden, Finland, Estonia, Latvia, and Canada and collaborated with dancers, visual artists, and filmmakers and released with Unknown Tone Records.
~~~~~~~~~~
The Ether Explorations event series seeks to facilitate reflection on our personal and collective associations with physical elements – such as water, fire, earth, and air through multi-disciplinary performance.
Contact ether.explorations@gmail.com if you are interested in performing, booking, designing for print or web, or submitting digital work to our webzine and compilation album.
Visit etherexplorations.com to see the webzine + compilation album series and past events.