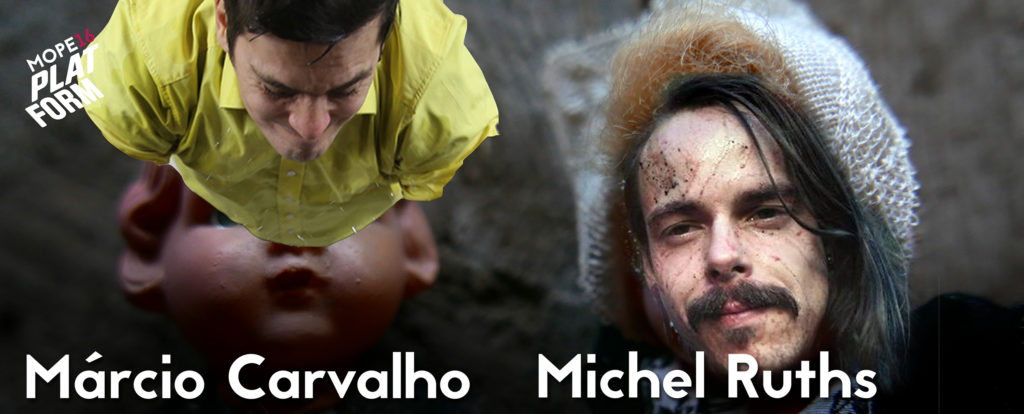 Márcio Carvalho
Carvalho's practice for the last five years have been focused on memory and its influences upon collective groups and individual people. Science and human behavior, network sciences, appropriation and fiction are some concepts and forms used by the artist to research on autobiographical, collective and cultural memory, and its impact into social, cultural, political and economic contemporary life. The multidisciplinary ability of crossing disciplines reframes his work in various formats such as live performance, film documentary, video art, photography and sculpture, always attempting specific relation with the context and site in which he is operating.
He is the co-founder and curator of the performance art program CO-LAB editions. The performance art program initiated at Savvy Contemporary in Berlin and will continue its second edition in Copehagen in collaboration with LiveArt.dk organization.
Learn more about Márcio Carvalho.
Michel Ruths

In the age of high educated professionalists we thrive, share export and import a lifestyle that does not seem too different from each other anymore. Questions occur when the lifespan turnes, and among them some issues are more profound when they go deeper, over seas, over time and make us sometimes question everything. I approach them with concepts based on curiosity and experience, merged into a reflection practised from today and yesterday, driven by spring to understand, criticize. and activate without a certain answer to be hold.