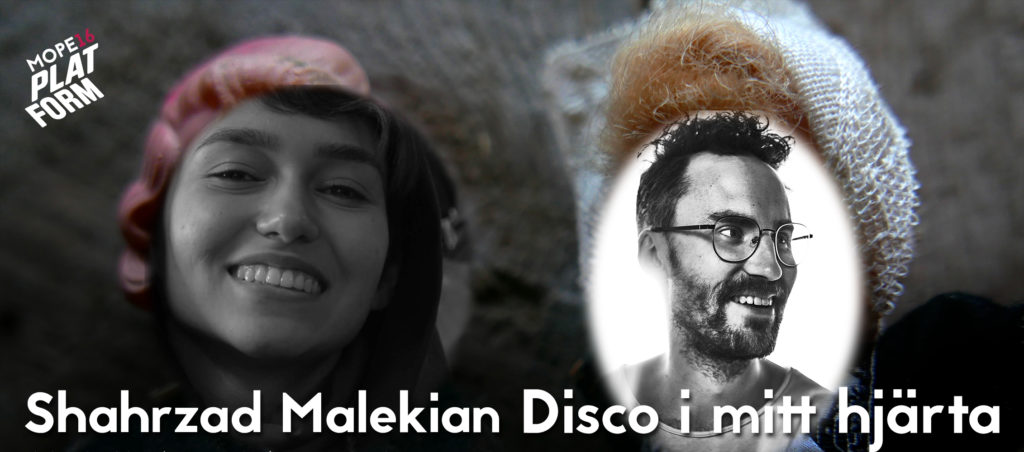 Shahrzad Malekian
Shahrzad Malekian (Born 1983, Iran) is an interdisciplinary artist working with video, performance and sculpture. Her works often embodied with contemporary human in her/his complex relations, power structure, and gender from the private to public domain. Malekian has a bent for enveloping the artistic concepts in layers of glamor, fantasy, and sarcasm, with socially critical and gender conscious statements. She has shown her sculptures in various exhibitions and biennials in Iran, along wearable objects she creates for her performances. Her videos have been shown internationally in group exhibitions in Brazil, USA , Germany , Sweden, Norway, Finland and London. Her video piece was selected for International Film Festival Rotterdam and Göteborg International Film Festival in Jan 2013. She was finalist for MOP CAP 2015 prize. Malekian lives and works in Tehran.
DIMH
DIMH is a synth pop artist with strong 80's influences. During his concert on Saturday evening the audience will experience an unique, solo performance. On other occasions DIMH performs his tongue-in-cheek pop music as a trio with live drums and lots of keyboards.
On MOPE DIMH will perform for the first time with nothing but raw synthesizers – nothing pre recorded, nothing fake – just pure synth pop good times. What better place than a performance festival to try something new, right?