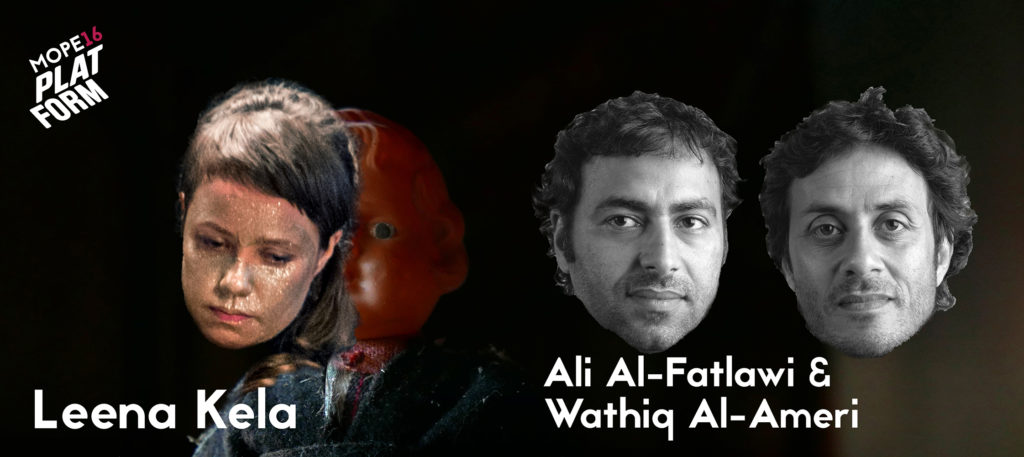 Leena Kela
I am a performance artist whose work evolves from observing everyday life and phenomena. I have been working with performance art since year 2000 and currently I am doing my doctoral studies at the Academy of Fine Arts, University of the Arts Helsinki. In my ongoing artistic research I focus on methods, phases and languages in collaboration processes between myself as a performance artist and experts and scientists from various disciplines, i.a. cosmologist researching dark energy.
I have presented my performances in a number of contexts in Finland, and internationally in performance art festivals, events and conferences across Europe as well as in Russia, Northern and Southern America, Africa, Australia and New Zealand. I work as co-artistic director of the international New Performance Turku Festival, organized annually in Turku Finland. I also curate other performance art events in Finland and abroad. Currently I am on artist grant awarded by Arts Promotion Centre Finland (years 2015-2019).
Learn more about Leena Kela
Ali Al-Fatlawi & Wathiq Al-Ameri
Ali Al-Fatlawi and Wathiq Al-Ameri (b. 1972 in Baghdad, Iraq) Since 1997 they live and work in Zurich, Switzerland.
Ali Al-Fatlawi and Wathiq al-Ameri create performances that reflect their history. They present a view from exile, combining a critical perspective with the hope of returning in their imagination back to homeland. Their art explores explores issues of confrontation and war. Ali and Wathiq received a classical education at the University of Fine Arts of Baghdad. Several years ago they decided to escape the regime of Saddam Hussein and embarked on an odyssey crossing the Iraqi border into Jordan, where they reproduced classical and Arabic paintings until they had enough money to reach Sudan. From there they traveled by truck through the Sahara to Libya and finally to Switzerland where they studied at the F+F Schule fur Kunst und Mediedesign. In Switzerland the also formed the studio group Urnamo with Wamidh Al-Ameri to share ideas and develop their art.
Artists statement :
The performances, which we present since 10 years, all have the same basic idea. We want to find a material with which we are as another substance, and combine it with the locality, in order to display different images. Does it positively or negatively affect our work? That is questionable. Certain, however, is that the action by the many areas of content and other art works differ. The large volume of material that go from place and time and the inexhaustible possibilities of topics, always makes the actions renewable and expressive. The same work can be monotonous, although no changes in the resulting images can be perceived. In another art form, these images of a work are not possible.
We believe that the whole action art work is designed to present images; but also moments without images. Under this form of experimental work in our presentation: images, moments, change, and disappear only remaining in our memories. We hope that this is what the audience will come across. Together, all the images of an action target, our present topic. You will be welcomed by images through translated feelings and not through the intellect. This makes a pure mediation possible.
Learn more about Ali Al-Fatlawi & Wathiq Al-Ameri