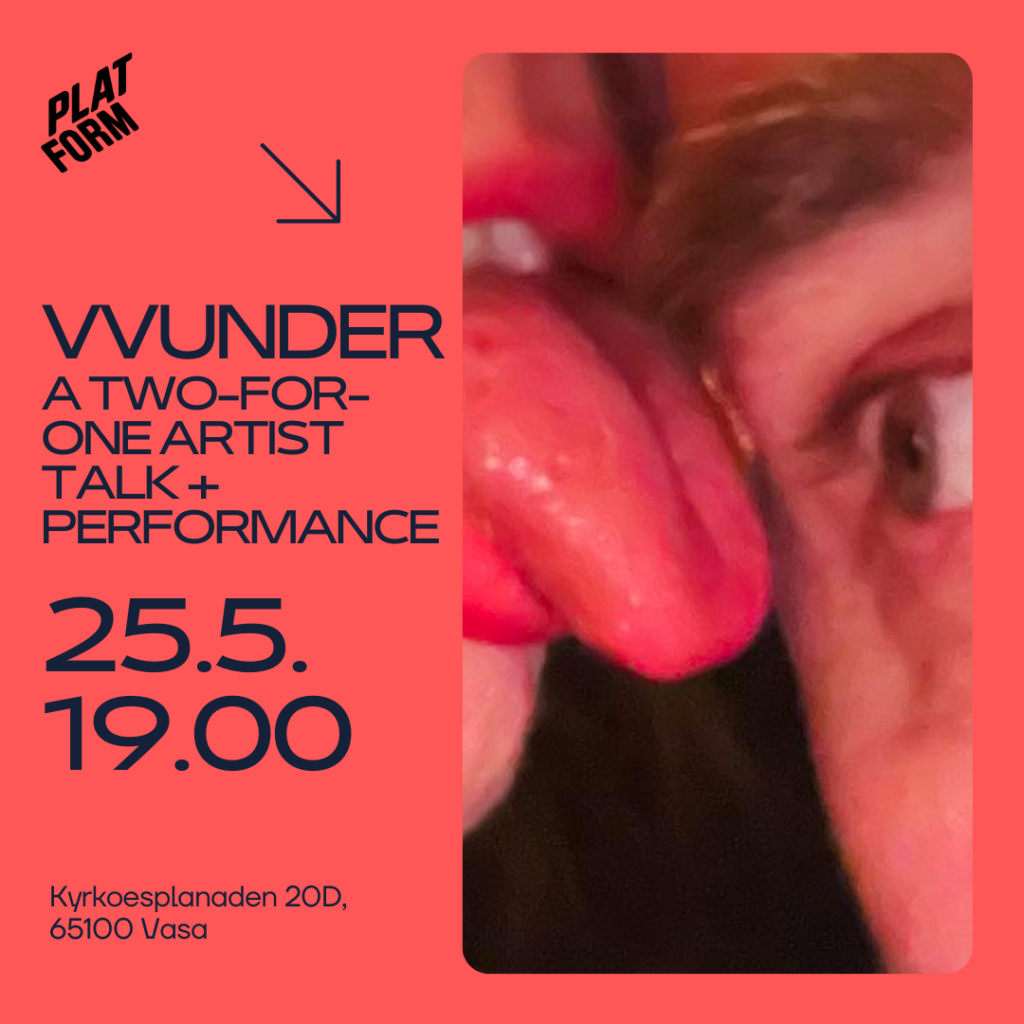 PLATFORM LIVE
25.5
19.00
Kyrkoesplanaden 20 D
Buxbom & Palmer
VVUNDER – A Two-for-One Artist Talk + performance
In this presentation, we will take a closer look at the artistic work of Bella da Silva Buxbom and Martin Palmer, both individually and in collaboration.
The artists will show examples and discuss some of the basic ideas and frameworks for their work, which include theories about the open work (opera aperta), chance and interdisciplinary collaborations, working with one foot in the underground and the other in art institutions, translatability, truthfulness, sound art and intuition. The presentation will contain performative elements and end with an improvised sound work.
Martin Palmer and Bella da Silva Buxbom lives and works in Trondheim, Norway. They are educated at the Academy of Fine Arts in Trondheim. Buxbom & Palmer have been working together since 2017.