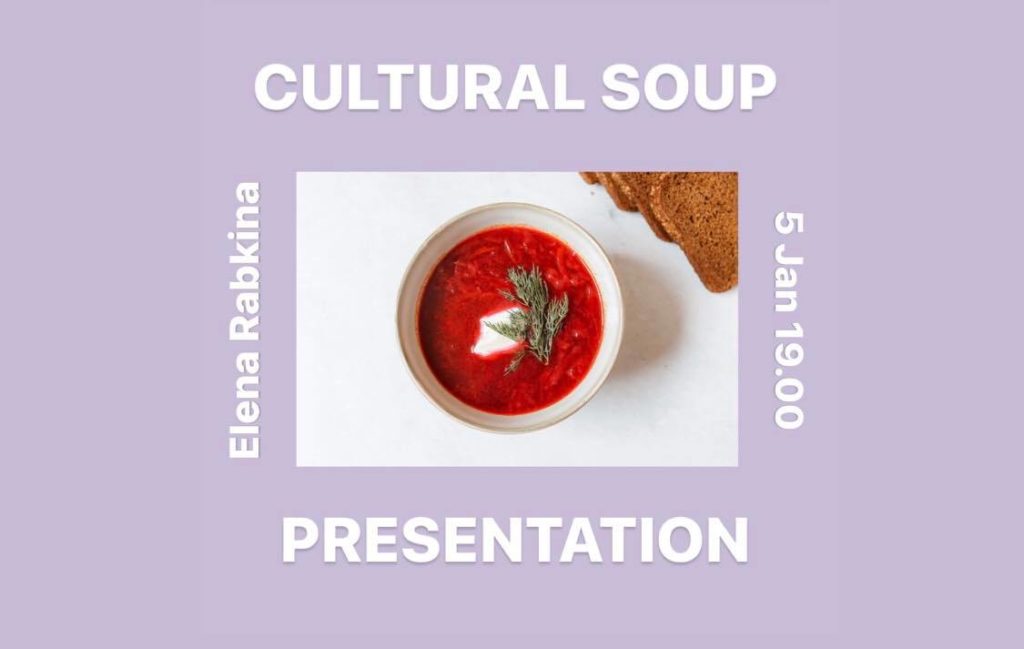 Cultural Soup. 5 Jan 19.00
Come have a free bowl of soup and meet Platform's newest artist-in-residence Elena Rabkina
We are serving soup( vegan-friendly) from 19.00!
Kyrkoesplanaden 20 D
Elena Rabkina is a Belarusian artist that work with documentary photography and interactive art, as well as creates game. Her works often have social commentary and touch upon the topics of community, social justice, migration and ecology. As an artist Elena strongly believes in the power of connection and cocreation. "I have personally experienced the transformative power of community, and believe that through working together and sharing our unique perspectives and experiences, we can create something truly meaningful and impactful".
During the Platform Art Residence Elena will work with the topic of confessions and will research the life of artistic communities and individuals in Ostrobothnia, as well as presenting the open diary with personal observations and a photo series about artistic life in Finland.